Villa Coffee House
. I went for the mixed eggs, which were specifically mentioned by a reviewer on Yelp, and they were different and delicious. By this point, though, we were definitely looking for something different and lighter for breakfast!
Since we knew we couldn't go to the zoo until about 10, we took a few minutes to explore Lewiston. The restaurant had information about the town and I noticed that there was a memorial commemorating the Underground Railroad's crossing into Canada, so I wanted to see it. Since it was unplanned, all I had was my cell phone for photos; we all know how well my cell phone takes pictures.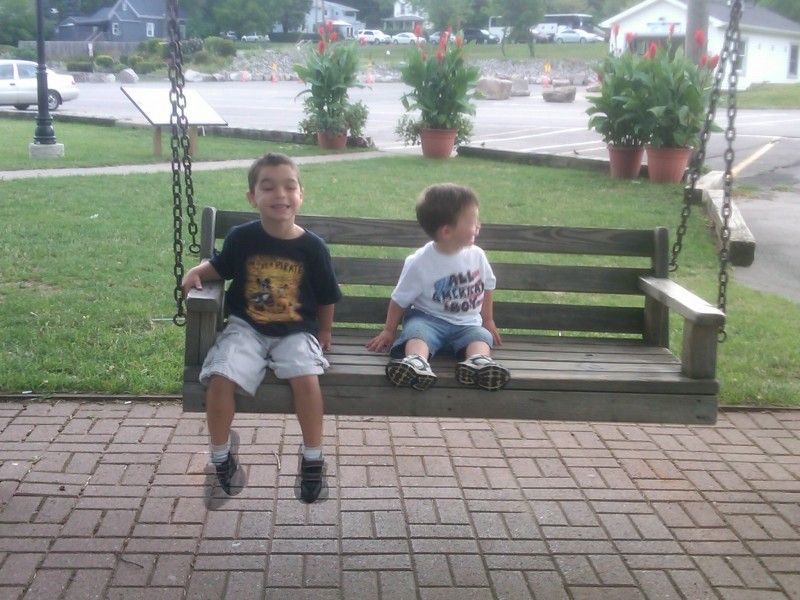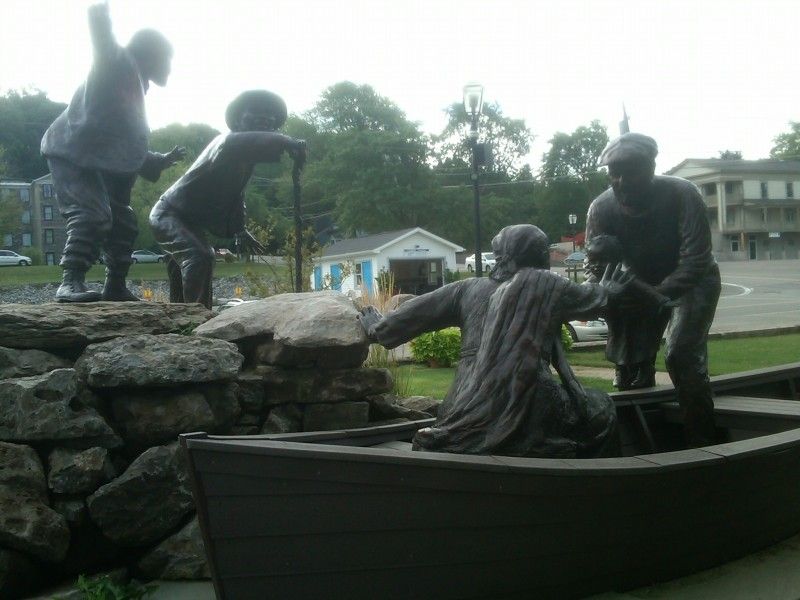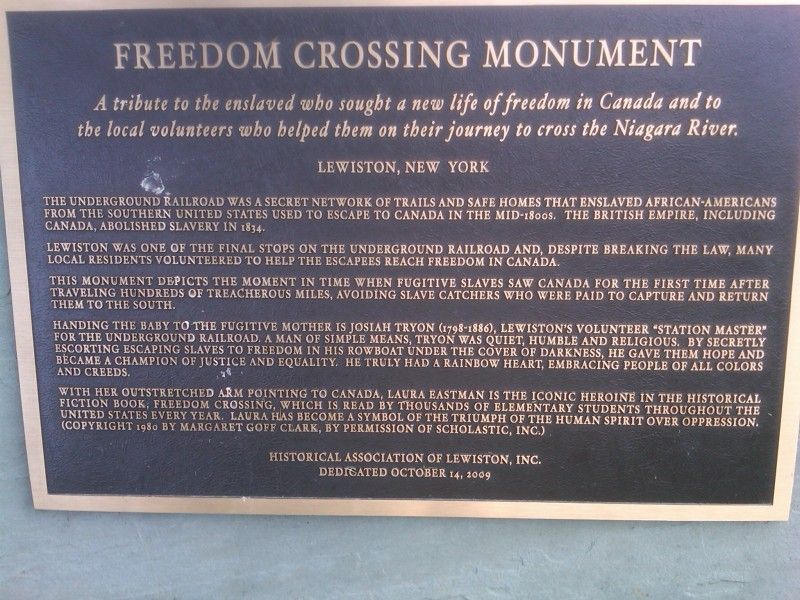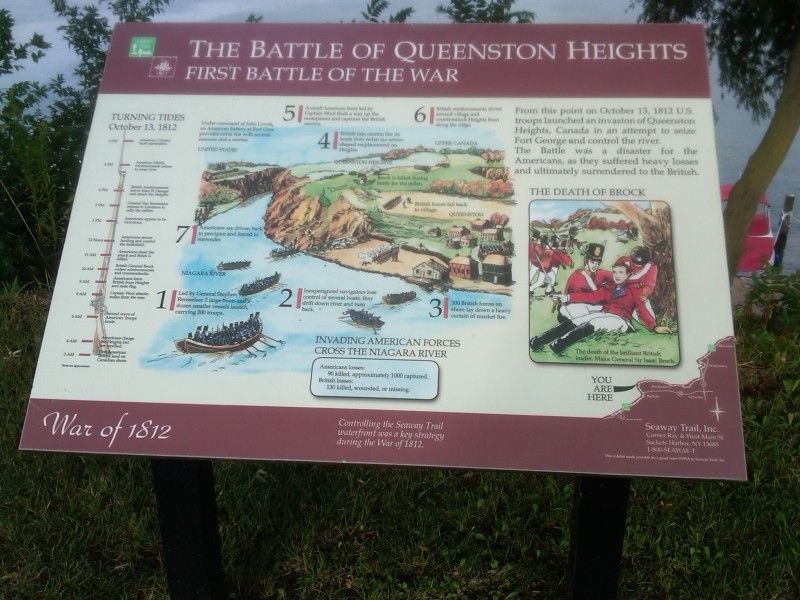 We planned to go to Buffalo to check out the (super inexpensive!) zoo there. We also planned to visit the Hard Rock, but there is no Hard Rock in Buffalo. Oops!
E had so much fun playing with the point and shoot that the battery died. A used M's cell phone for his photography at the zoo instead.
We took a break from the zoo for lunch and decided to try
Kostas Family Restaurant
, which was walking distance from the zoo (we had a sweet parking spot--directly across the street from the zoo and FREE) and quite good. I had chicken souvlaki, which was not at all what I expected but had the most delicious grilled chicken ever while the boys order mac and cheese and got Kraft mac and cheese.
The zoo was really cool--we liked seeing the polar bears (one was just hanging out in the pool with his/her head on the edge but then he/she saw A and started doing tricks--swimming, diving, etc!), and they have a really cool rainforest area where birds fly over your head as well as other animals are around right there in your face. We almost missed it, but I'm so glad we decided to go in and check it out!
We had plans to go sailing with J and S upon our return from Buffalo, but they decided the weather was not favorable and didn't want to take the boys out, so we decided instead to check out the NY side of Niagara Falls. I'd heard many times from many people to not bother with the NY side of the falls. M commented that it was much more built up than he remembered, but it just seemed...dumpy. There weren't the attractions like on the Canadian side, and there was really nothing on which I would want to spend money. Unlike the Canadian side, the American side of the falls allows you to get super close to the waterfall. We only did this on one area since we were getting tired and cranky, but it was cool and I got to play with shutter speed and moving water again. YAY!
Brickyard BBQ and Pub
. It seemed like it was delicious; I only got about three bites before having to take Mr. E (aka, "two bites is all I need to eat tonight") out for a walk. We walked for awhile while everyone else finished their meals, and I got to see more gorgeous 19th century homes. We were heading for the Artpark, since I've seen signs all over for it (it turns out to be a concert venue), but it was just too far of a walk.