It's been a rough two nights for our Mr. A. On the night of the 27th, he had that hacking cough he gets when we woke him up at Grandpa's. My gut tells me that there's something in the Pack and Play, because I seem to remember this happening another time he slept in it. Anyway, he was fine for a few days, with a runny nose and cough, but not much else. On the 30th, though, he would not go to sleep. We had to rock him, pat his butt, etc etc to get him down. The same thing happened last night. It really isn't so bad; once he's to sleep, he stays asleep, but it's much harder than it normally is to get A asleep in the first place.

On Christmas Eve, we went to the Melting Pot for a very early dinner. We got there at 4, in the hopes that A would work with us and that the place would be very empty so our meal would be quicker. The problem was that 4pm is NOT A's dinner time, but rather his snack time. Nonetheless, he was so very well behaved. Since the place was so empty, we took advantage of it and let him walk around the store.

We went over friends' house on the 26th, and A did well there too. He was more interested in their son's toys than in his gifts, but he was a great little boy there too.

On the 27th, we went to Grandpa's house, and Grandpa took care of him for a little while before A went to sleep. They did really well, and played with lots of toys. Grandpa had a little bit of trouble getting A to sleep, but the famous radio set to static worked its trick.

On the 29th, M and I went to Atlantic City! A stayed with Best Bud and had a great time! Best Bud got lots of fun toys, and A enjoyed playing with him. Best Bud kept calling A "Ami" (like Ah-me, not Amy), since that's his frequent playmate's name, which was so funny. The boys slept in the same room (A in the crib and Best Bud in his toddler bed) and both slept really well.

So, that's what we've been up to around here.

Happy New Year!!!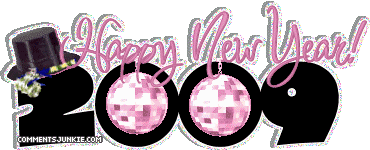 New Year Comments | Discount Cigarettes





Oh, and though I don't usually use this as a forum for politics...